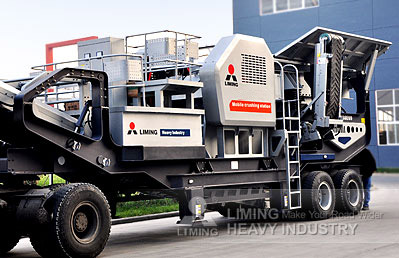 Type
: Primary Crusher
Processed Materials:
Iron ore, copper ore, gold ore, manganese ore,limestone, granite, basalt, andesite, quartz, silica, gypsum, volcanic rock, marble, river stone, gravel, coal etc.
Applications:
Primary crusher in mining, quarry, mixing and batching plant, road and building construction, highway, railway and subway, and water conservancy.
The mobile primary jaw crushers are characterised by their uncompromising design and sturdiness. The outstanding overall performance of the machines results from the harmonious interplay of all components. In this way, the series of machine provide a variety of innovative solutions with regard to efficiency, availability, versatility and, last but not least, the quality of the end product.
Technical Data//Model

YG938E69

YG1142E710

YG1349E912

Transportation size(mm)

11900×2550×3650

13500×2550×4300

15200×2950×4450

Weight(t)

35

52

80

Tire Configuration

Dualaxial

Triaxial

Triaxial

Jaw Crusher

PE600×900

PE750×1060

PE900×1200

The Maximum Feeding Size(mm)

480

630

750

Discharge Opening Size(mm)

65~160

80~140

100~200

Capacity(t/h)

90~180

110~320

220~450

Vibrating Feeder

GZD960×3800

GZD1100×4200

GZD1300×4900

Main Belt Conveyor

B800×8.5M

B1000×9M

B1200×9.5M

Side Belt Conveyor (optional)

B450×3M

B500×3.5M

B650×4M

Electric control

standard

control box + control panel

control box + control panel

control box + control panel

optional

Control box + LCD

Control box + LCD

Control box + LCD

Hydraulic leg

standard

4

4

4

optional

2

2

2

Hydraulic cylinder

standard

4

4

4

optional

5

5

5

Genset (optional)(Kw)

180

250

250

Iron Separator (optional) (Kw)

RCYD(C)-8

RCYD(C)-10

RCYD(C)-12