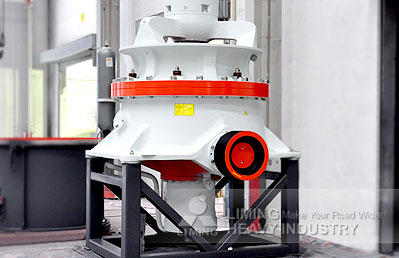 Type: Secondary Crushing
Input Size: 38-560MM
Processed Materials: 
Iron ore

, 

copper ore

, 

gold ore

, manganese ore, river stone, gravel, 

granite

, 

basalt

,mine ore,quartz,diabase,etc. (For hard stone)
Applications:
Aggregate field,concrete mixing plant,dry mortar plant desulfurization,quartz sand,etc.
It applies to the primary and secondary crushing of various of mines and rocks, the Protodyakonov hardness of which is f=5-16, such as iron ore, nonferrous ore, granite, limestone, quartzite ore, sandstone, pebble and so on.
Model

Cavities

Maximum feeding size(mm)

Minimum discharging size(mm)

Maximum install power(kW)

HST100

S1 Extra Coarse

240

22

90

S2 Medium Coarse

200

19

H1 Fine

135

10

H2 Medium Fine

65

8

H3 Extra Fine

38

4

HST160

S1 Extra Coarse

360

25

160

S2 Medium Coarse

300

22

S3 Coarse

235

19

H1 Fine

185

13

H2 Medium Fine

90

10

H3 Extra Fine

50

6

HST250

S1 Extra Coarse

450

35

250

S2 Medium Coarse

400

29

S3 Coarse

300

25

H1 Fine

215

16

H2 Medium Fine

110

13

H3 Extra Fine

70

8

HST315

S1 Extra Coarse

560

41

315

S2 Medium Coarse

500

38

H1 Fine

275

16

H2 Medium Fine

135

16

H3 Extra Fine

65

13