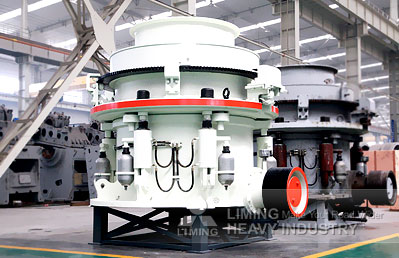 Type: Secondary Crushing
Input Size: 76-320MM
Processed Materials: 
Iron ore, copper ore, gold ore, manganese ore, river stone, gravel,granite,basalt,mine ore,quartz,diabase,etc. (for hard stone)
Applications:
Aggregate field,concrete mixing plant,dry mortar plant desulfurization,quartz sand,etc.
Cone crusher not only improves the production capacity and crushing efficiency, but also widens applying area, hardness range of materials from limestone to basalt. It has a great crushing performance in the work of medium-size crushing, fine crushing and super fine crushing. The crusher is the improved type of spring cone crusher and can be used to replace ordinary hydraulic cone crusher in the field of mining and construction. It is the most ideal equipment for large stone crushing factory and mining industry.
Type

Cavity (coarse/fine)

Open Side Setting(mm)

Close Side Settting(mm)

Min. discharge size (mm)

Capacity (t/h)

Power (kW)

HPT300

C

240

210

20

190-380

250

M

190

150

16

175-320

F

145

105

13

110-260

EF

120

80

10

110-240

HPT500

C

320

290

30

380-700

400

EF

150

95

13

200-430