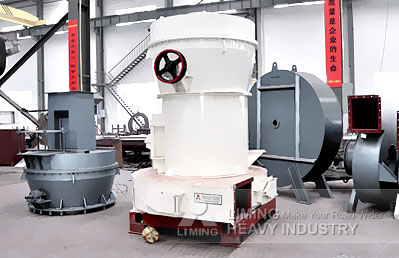 Type: Mineral Ore Powder Making
Input Size: 15-30 mm
Processed Materials: 
Limestone, calcite, barite, dolomite, potassium feldspar, marble, talcum, gypsum, kaolin, bentonite, medical stone, rock phosphate, iron ore, quartz, active carbon, coal, ect. 
Applications:
Cement, coal, power plant desulfurization, metallurgy, chemical industry, non-metallic mineral, construction material, ceramics. 
High Pressure Suspension mill is mainly made up of the mainframe, separator, blower, finished powder cyclone collector, bag filter and connecting pipes, etc.
| | | | | | | | |
| --- | --- | --- | --- | --- | --- | --- | --- |
| Model | Piece of roller | Size of the roller (mm) | Size of the ring (mm) | Feed size(mm) | Fineness of powder (mm) | Capacity (t/h) | Motor power (kW) |
| YGM65 | 3 | Φ210×150 | Φ650×150 | ≤15 | 0.033-0.613 | 0.4-1.8 | 15 |
| YGM75 | 3 | Φ260×150 | Φ780×150 | ≤15 | 0.033-0.613 | 1-3 | 18.5 |
| YGM85 | 3 | Φ270×150 | Φ830×150 | ≤20 | 0.033-0.613 | 1.2-4 | 22 |
| YGM95 | 4 | Φ310×170 | Φ950×170 | ≤25 | 0.033-0.613 | 2.1-5.6 | 37 |
| YGM130 | 5 | Φ410×210 | Φ1280×210 | ≤30 | 0.033-0.613 | 2.5-9.5 | 75 |