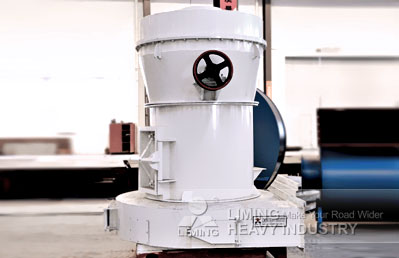 Type: Mineral Ore Powder Making
Input Size: 20-30 mm
Processed Materials: 
Limestone, calcite, barite, dolomite, potassium feldspar, marble, talcum, gypsum, kaolin, bentonite, medical stone, rock phosphate, manganese ore,iron ore, quartz, active carbon, carbon black, ceramic, coal, ect. 
Applications:
Cement, coal, power plant desulfurization, metallurgy, chemical industry, non-metallic mineral, construction material, ceramics. 
For low consumption, low investment, environment friendly , small occupation area, and more efficient than the traditional mill, it is widely used in the field of metallurgy, building materials, chemical industry and mining to process powder. 
Model

3R2115

3R2615

3R2715

3R3016

4R3216

Roller

Number

3

3

3

3

4

Diameter (mm)

210

260

270

300

320

Height (mm)

150

150

150

160

160

Ring

Inside diameter (mm)

630

780

830

880

970

Height (mm)

150

150

150

160

160

Maximum feed size (mm)

15

15-20

15-20

15-20

20-25

Output size (mm)

0.044-0.165

0.044-0.165

0.044-0.165

0.044-0.165

0.044-0.165

Power of main frame (kW)

15

18.5

22

30

37

Fineness of final product (mm)

0.165

capacity (t/h)

1.2-1.8

1.8-2.5

2.3-2.8

2.6-3.2

3.2-4.5

0.075

0.6-1.2

1.2-1.8

1.8-2.3

1.9-2.6

2.4-3.1

0.044

0.6-1.0

0.8-1.2

0.9-1.7

1-1.9

1.8-2.5